Preventing Jewellery-Related Injuries in Sports:
'Ban on bling' for F1 drivers
01 April 2005 Source: http://www.f1racing.net/en/news.php?newsID=81486
MANAMA: Formula One motor racing drivers have been told they cannot wear earrings and chunky jewellery during races for safety reasons.
An International Automobile Federation (FIA) spokesman said the 'ban on bling' was approved by the governing body's medical commission after a meeting of the FIA's world motor sport council in Paris.
The final paragraph of an FIA statement detailing decisions taken noted that there

would be an immediate ban "on the wearing of jewellery (body piercing and heavy chains) by race and rally competitors".
►

Our Solution - Sports:
LeClasp Sports Jewellery Holder for Athletes
The new Red Bull Formula One team, preparing for the third grand prix of the season in Bahrain this weekend, has two drivers who wear earrings - Austrian Christian Klien and Italian Vitantonio Liuzzi.
Klien will be racing on Monday (NZ time) while Liuzzi drives the third car in Saturday's practice session.
Ferrari's seven-time world champion Michael Schumacher, hoping to rebound from a poor start to the season with a new car this weekend, wears a lucky amulet given to him by his wife Corinna.
The FIA did not say how the measures would be policed or what sanctions might apply.
---
Return
to
F1 Drivers react to jewellery ban
01 April 2005
Source: http://stuff.co.nz/stuff/0,2106,3233645a13275,00.html
Jewellery-wearing Formula One stars shrugged at the FIA's new rule banning earrings and necklaces from the cockpit. "A rule is a rule," said champion Michael.
Klien has an earring in his left ear
Schumacher, who blew a fuse last year when he temporarily lost a lucky charm worn around his neck. "If they tell me I can't wear it, I won't."
Red Bull's Christian Klien and Vitantonio Liuzzi, though, are probably the most affected -- both wear an earring. "I don't know why they've brought it in -- I don't think it's necessary, really," said Klien, 22.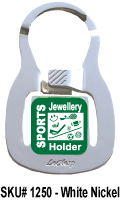 Fernando Alonso often wears a
bracelet or gold chain; but never in the car. "It's a dangerous sport," he told ITV, "and it's better to take them off."
David Coulthard explained that, even with fireproof clothing, a metal necklace - for example - can burn into skin.
►
Our Solution - Sports:
LeClasp Sports Jewellery Holder for Athletes
Return to
[
Jewellery-Related Work Safe Bulletins
]
---
►
Our Solution - Workplace:
Workplace No Jewellery Program
►
Our Solution - Sports: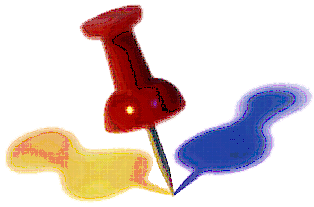 Hmmm... Are your employees (workers) at risk of jewellery-related accidents and injuries?