This was an increase of more than half over five years.
Some A&E departments saw trampolining accidents rise five-fold.
The figures show 4,200 under-15s were hurt in accidents on trampolines at home.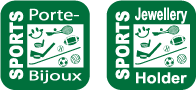 Now the Chartered Society of Physiotherapy (CSP) has issued advice to parents on how to protect their children from harm.
Peta Smith, vice chair of the Association of Paediatric Chartered
Physiotherapists, said safe trampoline use could help boost co-ordination and fitness in a fun way, while making the most of the outdoors over summer.
But she said it was important to get the right trampoline for the a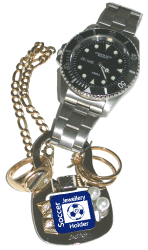 ge and
weight of the users.

"Using a trampoline helps with balance, improves co-ordination and gives you a good cardiovascular workout, while working your lower limb muscles.

"It's great general exercise.

"It also increases body and spatial awareness."

Ms Smith added: "The key for everyone is to use trampolines in a safe way, not push your body too hard and make sure you bounce in a controlled way to avoid injury.

"You should prepare for using the trampoline like you would if you w

ere going to the gym, because it can be a full aerobic workout.
"That means stretching before and after use, and using the equipment
responsibly."
The CSP's 12 tips for trampoline safety are:

• Users should remove all jewellery, buckles or anything that might catch and should not wear hard shoes; socks should be non-slip.
►

Our Solution - Sports:
LeClasp Sports Jewellery Holder for Athletes
•If possible set the trampoline in a hole, with the mat at ground level, to reduce the distance the user could fall.
• Keep the trampoline clear of fences, trees and any other yard or play
equipment. Erect netting around the sides of the trampoline up to a level of at least five metres to stop users falling off.
• Ensure trampoline has a securely fastened frame pad to cover the entire spring system, hooks and frame.
• Place cushioning material (such as wood chips, sand or soft lawn) under and around the trampoline.
Return to
• Check the wear and tear on the trampoline mat and springs before use.
•Use the trampoline only when the mat is completely dry.
• Children should always be supervised by an adult. It is not advised that children under age six use large trampolines.
• Only one person should use the trampoline at a time.
• Users should always jump in the middle of the mat.
• Never exit the trampoline by bouncing off - climb on and off carefully.
• Never sit or crawl under the trampoline.